Who is this service for?
IntelligenceBank's enterprise Digital Asset Management, BrandHub & Marketing Operations solutions are used by brands worldwide to unleash the power of their content, work faster & stay compliant.
About IntelligenceBank
Flexible, all-in-one digital asset management solution. We help companies manage their digital assets, automate brand compliance, improve collaboration between teams and more from one convenient place. Purpose-built for marketing teams who work in complex and highly regulated industries such as Health, Finance, Aged Care, Retail & Franchisors. IntelligenceBank helps a range of brands such as ANZ Bank, KFC, Baptist Health, Kubota & Hertz reduce risk and unleash the power of their content.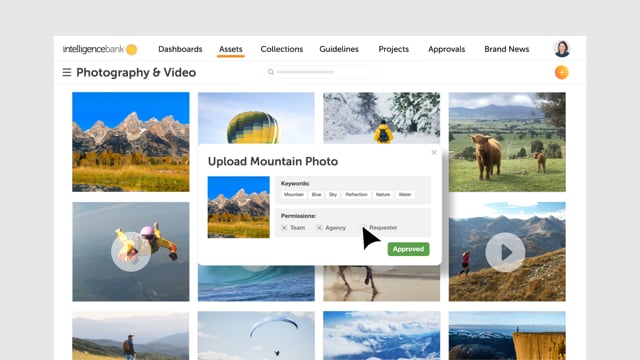 Product details
Starting price:

1usd / per month
more about prices

Free trial:

Yes, get demo

Desktop & Mobile Platforms:

Mac

Windows

App - Android

App - IOS

Cloud, SaaS, Internet

Training:

Documentation

Online

Support:

Working hours

Online
Software Developer
IntelligenceBank
http://www.intelligencebank.com
Set up in 2009
Australia
Features
Backup Log
Backup Scheduling
Cloud Backup
Compression
Continuous Backup
Encryption
Incremental Backup
Local Server Options
Remote Server Options
Secure Data Storage
Web Access / Restoration
Other categories uses in
Alternatives IntelligenceBank
Compare with similar sites