Who is this service for?
Easypromos is designed for marketers, agencies and individuals wanting to generate leads, engage with an audience, attract to a point of sale, gather feedback and reward online and social media users.
About Easypromos
Easypromos offers an intuitive, easy-to-use platform to create and manage digital promotions seamlessly across any social network, web or device. Through more than 30 different promotion apps such as games, photo and video contests, coupon codes, quizzes, social media giveaways, surveys and more, users can create robust, best-of-breed social campaigns with zero programming expertise required. The design templates offer flexible and customizable design. The applications are fully customizable.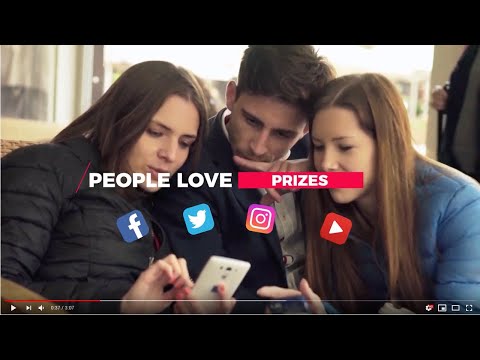 Product details
Starting price:

1usd / per month
more about prices

Free trial:

Yes, get demo

Desktop & Mobile Platforms:

App - Android

Cloud, SaaS, Internet

Training:

Documentation

Online

Support:

Working hours

Online
Software Developer
Easypromos
http://www.easypromosapp.com/
Set up in 2010
Spain
Features
AB Testing
Artwork Management
Automated Publishing
Awards Management
Blind Judging
Campaign Analytics
Campaign Management
Campaign Planning
Change Management
Channel Management
Contact Database
Contact Management
Content Management
Conversion Tracking
Customer Segmentation
Show all features
Email Marketing
Entrant Management
Entry Fee Processing
Entry Management
Event Triggered Actions
Forms Management
Fraud Detection
Fulfillment Distribution
Judging Management
Keyword Filtering
Lead Management
Multi-Account Management
Multi-Campaign
Post Scheduling
Project Management
Reporting/Analytics
Scoring
Skills Contests (Photo, Essay, Design, etc)
Social Media Integration
Social Media Management
Social Promotion
Sweepstakes
Timeline Management
Voting Management
Workflow Management
Other categories uses in
Compare with similar sites